i can't think of the last time i really "wanted" something from the gap…usually, it's more along the lines of "i need a cheap cotton tee, and american apparel is too far away". but for spring, it's either a combination of my deciding i need some more basics in my closet, or of their actually improving their design – either way, i'm happy.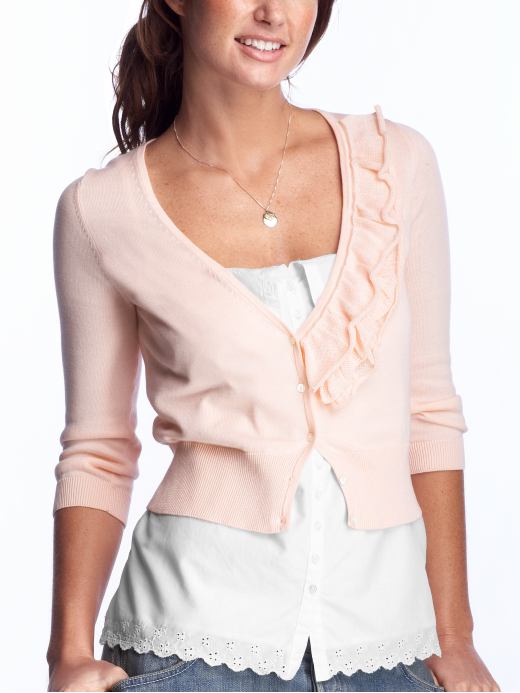 loving this ruffle cardigan, though i'll be ordering it in a tall size to avoid that cropped look that really only flatters 14-year-old bodies.

this yellow-and-grey rugby-striped cardigan would be just perfect on my dear friend A, who is hereby commanded to order it, stat.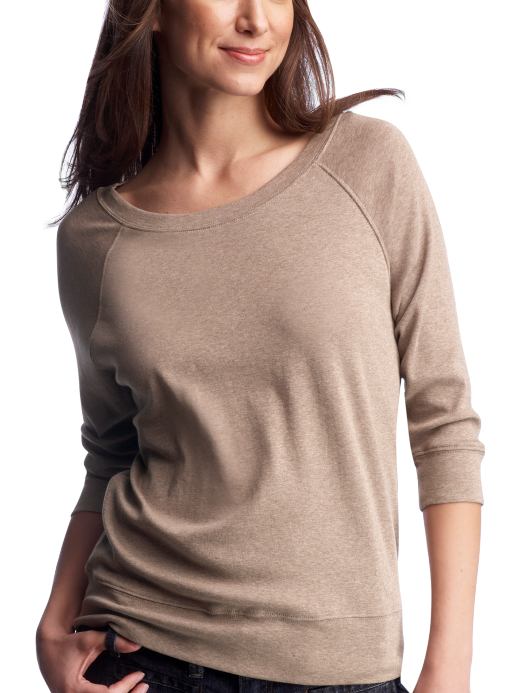 i realize this probably means i'm spending too much time at home in sweats, but this 3/4 sleeve raglan sweatshirt actually looks like it might be a presentable way to wear my ratty PJs outside the house.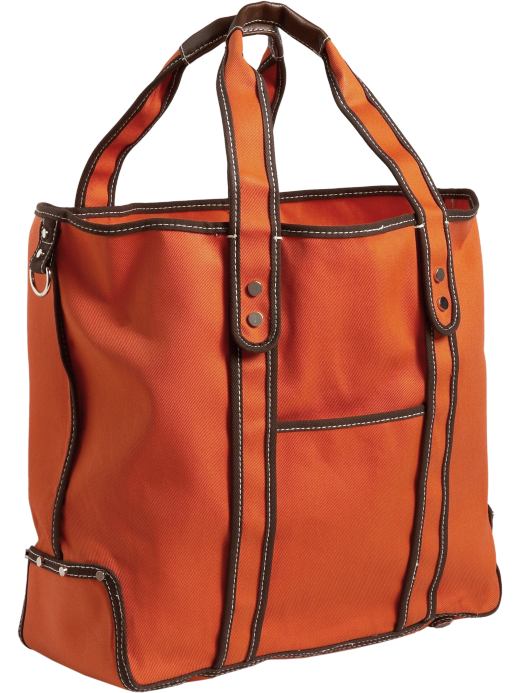 you know, i've been trying for weeks to decide on the perfect summer bag, and i almost think this one might be it. orange is so hot right now, i love the contrast trim, and i'm always lugging around magazines and books everywhere i go in the summer, so maybe a simple tote is just the thing.
best of all, with every single one of these items in my shopping cart, i'm barely topping $150. nothing wrong with that.
and no, i'm not going to drool all over the pierre hardy collection for gap, which was overpriced, largely unexciting, and sold out in about 30 seconds.
---