i've actually never been the biggest fan of scott schuman's incredibly popular blog, the sartorialist.  me, i like a little more text in my daily reads (shocking, i know).  and if i'm honest, i'm often bored by the 'street looks' thing.  especially in this case, there just seemed to be too many looks i couldn't wrap my mind around, or just plain hated.  which then made me feel fashion-challenged and inferior, and really, i'm not looking to get a complex from a blog.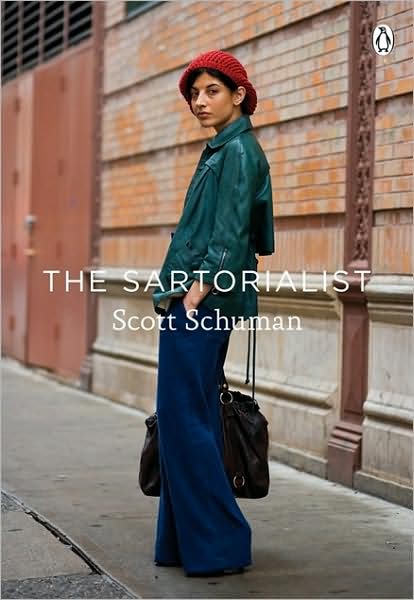 the point (yes, there is one) is that i actually love his new book.  love it.  picked it up, leafed through every single one of its 512 pages, and have revisited it several times.  it's a pared down version of the best and most interesting looks from his site – along with a little bit of text to explain just a few of the looks (true to form, schuman's words are few, but well-placed).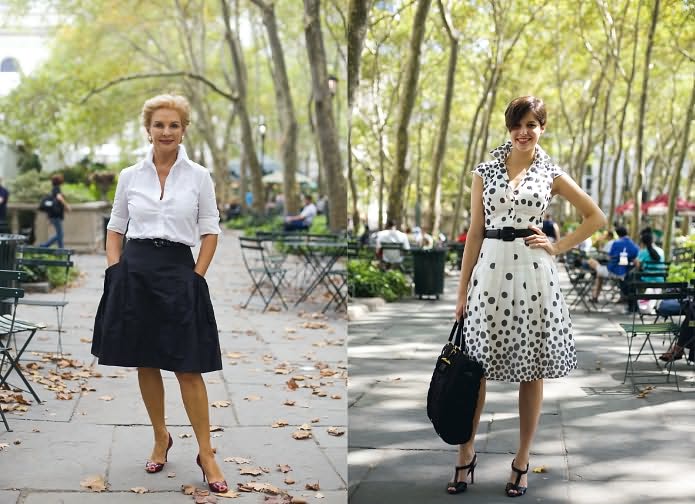 after going through the book, i realized two things.  first, i shouldn't have been letting his blog make me feel bad (duh).  every look is there because it's unique and striking, not necessarily perfect (and definitely not perfect for me).  and second, i know i'm going to be turning to this book on a regular basis…in fact, i even got out my mini post-it flags to mark some of my favorites.  it's a great place to look for ideas to update looks you're already wearing, and to be reminded of old rules.  pairing a floral dress with a bright belt and black ankle boot is great.  but pale gold flats and a bicycle work equally well.  mixing patterns?  be bold!  tights can be transformative.  classic is always, always in style.  and, oh yes, never forget the potential of a rolled sleeve or pant cuff.
i'm probably still a little too fashion-challenged and inferior for that last one, but you never know…schuman may convince me yet!
---