well, here we are with our last gift guide of the season…i can honestly hardly believe christmas is friday!
if you've really pushed it to the very last minute, or you're just sick of shopping (either way, i hear you), my absolute favorite last-minute gift is a book.  one-stop shopping that still lets you show the person you actually bought a gift they'd like, not just the first thing you saw in the doorway at macy's (and support a locally-owned bookstore along the way).
and so, to close our gift bonanza this year, i thought i'd show you the books i'll be gifting this year, as well as the ones i've loved best.  one quick tip:  in general, i tend to shy away from fiction for gifting – people's tastes are just so personal on that front.  i suggest sticking to books with pictures – they're the books no one ever buys for themselves (but secretly are dying to own).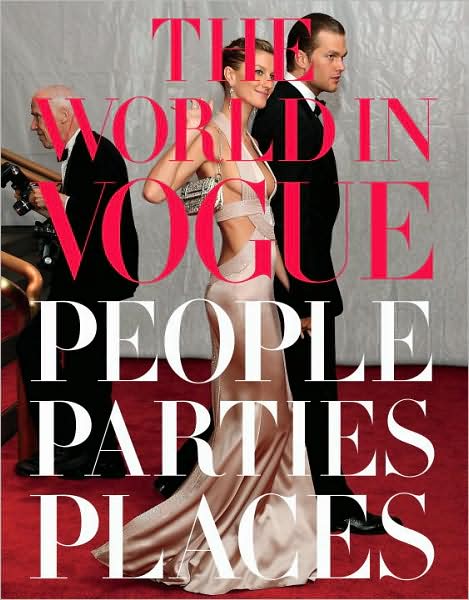 for the fashion-phile:  when the world in vogue: people parties places arrived on my doorstep, i was a bit overwhelmed by the sheer size of it.  but when i started to browse, my husband can attest, there were many squeals of delight.  if she (or he) is a devoted vogue subscriber, this is like a greatest-hits album from their favorite band.  my hand to god, every photo i've saved from vogue in the last 5 years is in this book.  plum sykes in her bespoke three-piece suit.  lauren santo domingo's wedding dress(es).  sarah jessica parker's photo shoot at the plaza during its renovation.  all here, often with their original accompanying article from the magazine.  trust me…this one's guaranteed to elicit a squeal or two from your favorite fashion fanatic.
(the runner-up:  for a budget option-slash-extremely close runner-up, i think scott schuman's book, the sartorialist, makes an amazing gift for any serious fashion lover, but it's probably not the best choice for the casual style observer.  see my review here.)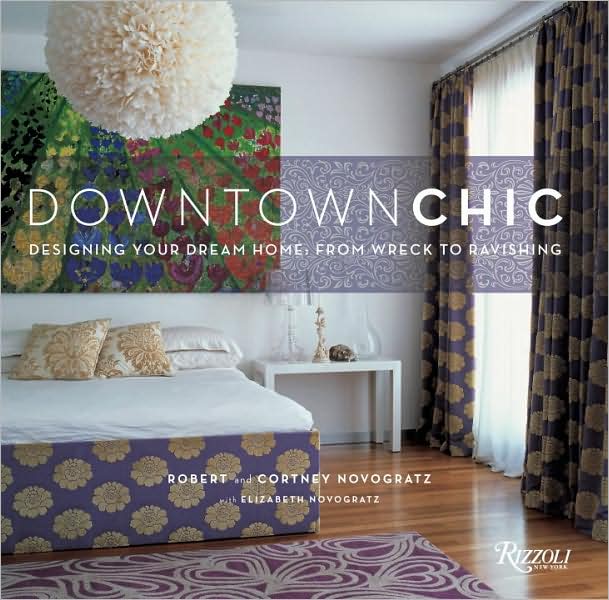 for the interior design fanatic:  if they're forever prattling on about how they'd love to knock out this wall, put a bay window "right over there," or use a $300/yard fabric to reupholster your favorite chair, you have a design fanatic on your hands.  my prescription is downtown chic, by robert and cortney novogratz.  it's the amazing story of a couple that continually adopts and radically renovates unusual urban spaces.  the results are often extraordinary, and the stories are endlessly entertaining and inspiring, including how they found an enormous stained glass rose window in europe, shipped it to america and had it installed on the 4th floor of their latest project.
(the runner-up: if their bookshelves are filled with names like kelly wearstler, michael s. smith and bunny williams, the obvious addition is david hicks: a life of design, a massive new tome chronicling the projects and style of a man widely regarded to be the father of interior design (and written by his son, which results in a really wonderful portrait of the designer).  as the sartorialist is to fashion, this book is to design. it's not for the casual observer, but – to a devoted fan – this will be a treasure.)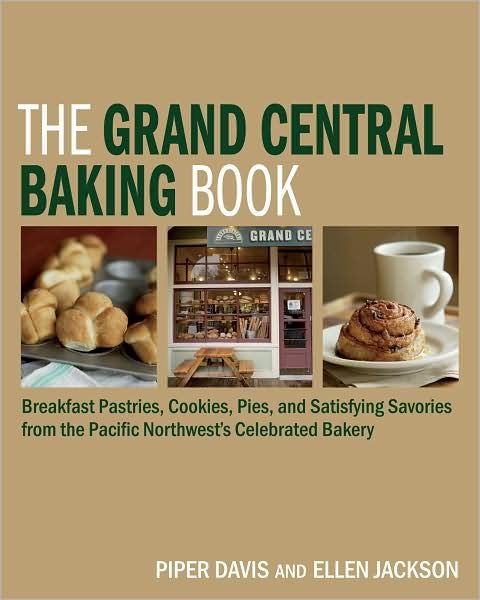 for the chef: if you don't live in the northwest, you're probably not familiar with the magic that is the grand central bakery.  and that's a real shame.  i've loved them for so long, i (half) joke they're the reason i moved back to portland.  they make the most insanely good cookies, breads and pies i've ever tasted (don't even get me started on their monkey muffins).  now that they've released the grand central baking book, i feel a little like the evil genius who just got hold of the hero's magic wand.  if you have a baker in your life, you simply can't go wrong here.
(the runner-up:  if she's more of a cook than a baker, i quite enjoyed make it fast, cook it slow from stephanie o'dea, who wrote the book after committing to cook for her family using only a slow cooker for an entire year.  it's not for someone who's terribly serious about their chef-ing, but for a friend who cooks for a family every night, thinks rachael ray is fantastic and can't get enough quick, easy recipes, this is sure to be a hit.)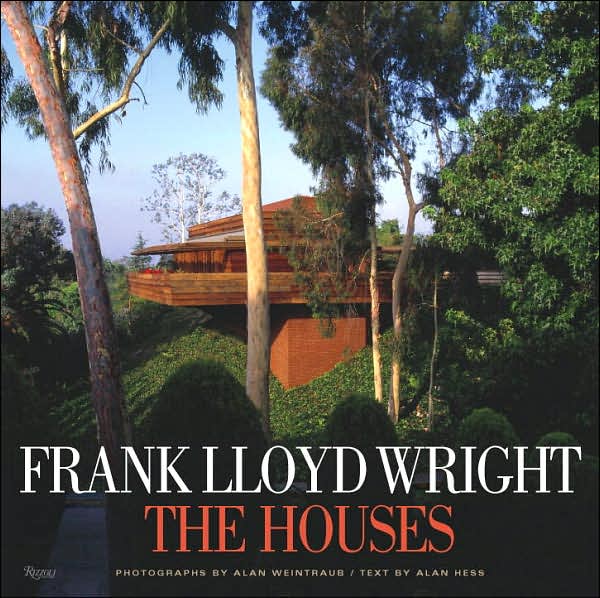 for the art lover: this isn't an art book in the most traditional sense, but just about any art fan undoubtedly has a soft spot for architect frank lloyd wright's brilliant designs.  he also seems to be unusually popular with men, so this is most likely a great choice for the dad or uncle in your life (i know my dad would love it). when i came across frank lloyd wright: the houses, i was utterly stunned by how comprehensive it is – it contains photos of literally every private home he ever designed.  the body of work is astounding, and the book (while ridiculously large in size) is something i honestly think any art lover would be thrilled to own.
for the craftily-inclined:  i am maybe the least craft-prone person i know (okay, except for my mother), but this book had me wishing for a tub of mod podge.  one of my greatest design sorrows is wallpaper.  i continually see designs i fall hard for, only to recall that it's generally prohibitively expensive, and that's not even factoring in installation.  it had never occurred to me that i might be able to use some of those stunning papers in other ways, ways that involve less effort, less commitment and less of the ultra-expensive paper itself. wallpaper projects by derek fagerstrom and lauren smith (they of the curiosity shoppe in san francisco, and the ultimate DIY column on design*sponge) has given me so many ideas, even i could turn crafty on you.  well…maybe not.  but for someone who already has mod podge (and some patience, which i also lack), this is the best DIY book i've seen in ages.
(no runner-up here…i'm so not crafty, i couldn't even review two crafty books.)
here's hoping one or more of these fits the bill for that gift or two (or entire list) you have yet to check off!
---