for the person on your list who flat-out refuses to get a kindle, because she just loves the way a book feels in her hands, here's a list of ideas she'll be thrilled to see on christmas morning.  as usual, if i start playing favorites, i'll begin telling you how much i loved the widower's tale, and how i can't wait to start reading unbearable lightness, and the next thing you know, i'll have raved about every single thing on this list.  but i can't move on without telling you that that pride and prejudice sweatshirt is the best. sweatshirt. ever.  it's unbelievably snuggly, but somehow manages not to make me look like a slob.  and i'm not just saying that because i'm wearing it right now.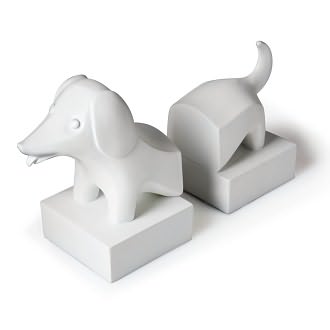 left to right, from top: oogy: the dog only a family could love
, $10; ansel adams in the national parks, $24; out of print book cover tees, from $28 (includes donation of a book to a community in need!); book darts, $10;
jonathan adler dachsund bookends, $40; the widower's tale, by julia glass
, $16; unbearable lightness: a story of loss and gain, by portia de rossi, $14; anthology magazine subscription (lord, i miss good magazines!), $38; postcards from penguin, $25.
{FTC disclaimer: some product samples were provided to help me compile this guide, but as usual, there's no pay-for-play here.}
---