thank goodness, friends…i am so, so ready for it to be friday.  i have a couple of projects i'm hoping to crank out today, so that i can really settle in and laze this weekend.  i'm even hoping (foolishly, perhaps) for a bit of spring-worthy weather.  hey, a girl can dream!
and now, on to the week's most random finds:
i'm in the mood for a bright spring pedicure…there's something about a really bright polish that makes me pine for open-toed shoes.  the colors i'm most anxious to break out this season are from opi's new texas collection – it's exactly the bright, bold shot of color i'm jonesing for this time of year.  check out too hot pink to hold 'em, guy meets gal-veston and houston, we have a purple…all are just begging for a little pedi-cameo. i'm even thinking of trying san-tan-tonio for my fingers…bold move for ms. bubble bath, i know.
i have a longstanding obsession with quilts…my grandmother was an amazing quilter, and it's made me a bit cat-lady-crazy when it comes to coveting new ones to pile up on my bed.  i wish i would just get my act together and learn how to sew.  until then, though, an email landed in my inbox, letting me know that a.p.c., that lovely french brand, has released a few quilts, and it's swoon central over here. they're made from fabrics used in previous collections, so they're going to be uber soft and silky, too.  if only i had a spare $500 or so…
i have no idea if this pure & good hand cream is, in fact, good or not, but i'm in love with that sweet retro packaging.  and anything with "ginger mandarin" scent can't be that bad, can it?  from anthropologie, of course.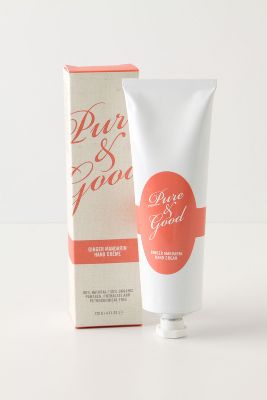 more bracelets? yep, i just can't resist.  giles & brother's spring collection is popping up on my radar almost daily this month, and i'm just in love.  they always manage to hit that perfect note of hip edge that a preppy girl like me can actually handle.
that's it for me, friends…i hope you have a wonderful two days ahead of you!  here's to sunglasses and sandals…
---