Earlier this week, someone asked me for some tips about shopping for art – one of my favorite pastimes, as any of my Pinterest friends will know. One of the things about being a full-fledged adult is that I've gotten a lot pickier about what I'll put on my wall. No more museum posters of fine art, no more cheeky word art (though, full disclosure, this one is still in my kitchen)…my taste in art, like in so many things, has grown up.
Of course, this doesn't mean that I'm suddenly flush with unlimited cash, shopping at high-end galleries and shelling out thousands of dollars every time I want a little update. It just means I'm hunting a bit harder, shopping a bit smarter, and holding out for pieces that are really special. Thank goodness for the interwebs, which make all of this art so much more accessible than it was a few years ago. I thought perhaps I'd narrow down a few of my favorite sources for art these days, in case you're in the market.
My love for You Should Buy Art (formerly 20×200) is well-documented in these parts, because they work with artists whose work is ordinarily well beyond my reach to make prints that are staggeringly affordable. Take, for example, this Matthew Tischler series, which I've always loved.
If you're going with a print, particularly an open-edition, Etsy sort of thing, I think the key is to be sure it still feels special, not overly generic. I suspect my friend Nichole Robertson of Obvious State is on the same page. Her new Paris Noir series is exactly what I'm after these days: a little darker, a little more sophisticated, but still incredibly affordable.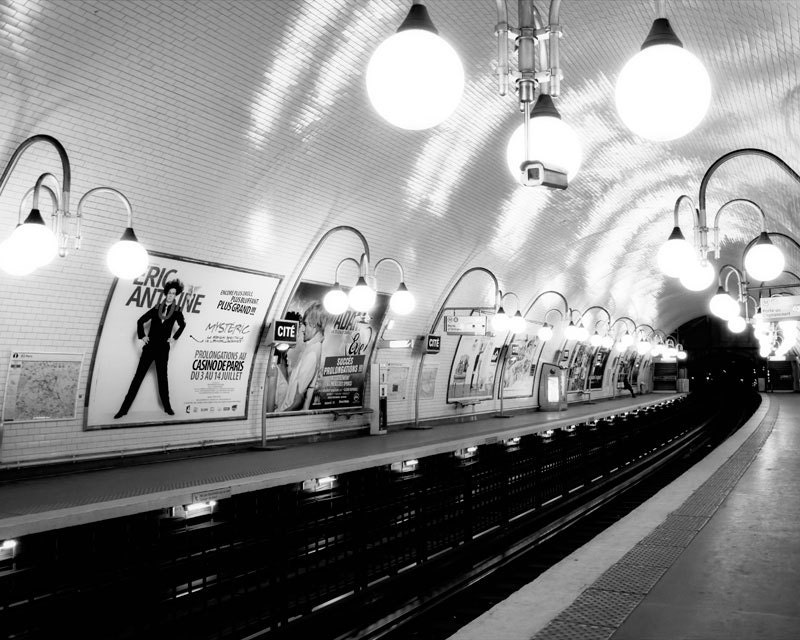 If there's an artist you know you love, you'll almost always do best by skipping the gallery and going straight to the source. Spend a little time on Google checking out your options…or, better yet, email them! Most artists are thrilled to hear from people who love their work, and will happily guide you to pieces within your budget (plus, no gallery commission!). Case in point: Jen Garrido is a San Francisco artist I've admired from afar for nearly a decade. While her large works are still well out of my reach, a bit of research turned up a few smaller mixed-media pieces which I love just as much, and the prices are unbeatable (starting around $150).
Of course, if you're looking to discover an artist you didn't already know, there are no shortage of sites ready to overwhelm you with options. Zatista is one of my favorites – they sell only originals, have a great search feature to help you narrow the field, and the caliber of their artists is remarkable for the price point. This abstract landscape by Nuée Ardente is just gorgeous, and $560 for a piece this size (24×24) is a steal.
Honestly, I'm so stuck on this gorgeous abstract nude by Frank Illo, I may be forced to buy it.
Then of course, there are the online galleries. But knowing which ones will work with your budget (and make you feel like you belong) is another matter. I'm a big fan of Lost Art Salon, which stocks hundreds of pieces both new and vintage, beautifully curated, and the owners are thrilled to guide new buyers looking for help. They offer every conceivable price point, and the site has a great search feature that will help you stick to your budget without getting frustrated. Also, a good bit of their art comes framed, which makes life easier. I quite like this green woman by Anna Poole, though I can't say exactly why.
Wherever you end up, the biggest piece of advice I've been given by artsy friends far wiser than me is this: Buy what you love. Until you get to the point that you're picking up Picassos at auction, don't worry about appreciation in value or any of those tired details. Buy the pieces that make your heart beat faster, the ones you're still thinking about days later. Don't worry so much about whether your art "goes" with your space – just like clothes, if you love it, you'll find the perfect way to show it off.
I'm curious, friends…how do you shop for art? Do you wait for a piece you really love, or do you go on a mad search when you have a hole on your wall that needs filling?
{And PS, if that wasn't enough art for you, definitely come visit my Imaginary Art Gallery on Pinterest. Nothing but good stuff, I promise!}
---