Happy Friday, friends! Are you relishing these last few summer weekends? I've been woefully neglectful of my barbecue, which I'm hoping to remedy this weekend. Also, we finally have a backyard that's habitable, and I can hardly wait to bust out our patio set. Here's hoping we get a few more rain-free weekends to put them to good use.
And, with that, on to this week's Finds!
First, I have to tell you about the two beauty products that have been saving me this summer. I didn't quite realize their collective power until I spent a weekend at the beach, and had not even a trace of a sunburn on my alabaster (well, pale, at any rate) skin. Honestly. No sunglasses tan lines, no new freckles…nothing. Considering how much my hair bleached out over those two days, I think that's pretty impressive. So, first, props to DDF Weightless Defense UV Moisturizer SPF 45 (wow, that's a mouthful).
Yes, it smells like sunscreen – but only for a second when you first put it on. No, it didn't make me break out, not even a little. Not even when I first switched over. That, friends, is impressive. If you have sun in your future, switch to this immediately.
Second, Sue Devitt's SpaComplexion tinted moisturizer with "hydrating marine minerals". I've actually had this on hand to try for a few months, but my skin was still too pasty pale from the winter. (Yes, their lightest shade was still too dark for me. Don't judge.) But my skin finally colored just enough for me to start using this about a month ago (before I'd switched to the mighty DDF sunscreen, mind you), and I'm completely infatuated. It looks and feels like there's nothing there at all (so you can claim that "no makeup" look), and does a masterful job of glossing over the bad, and generally evening out my skin tone. And again, no breakouts…unlike the 4 other tinted moisturizers I tested.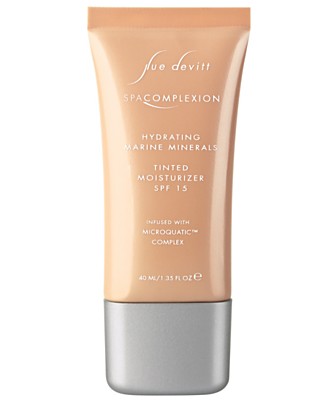 But enough about my trip, right? This has been a huge jewelry week for me – possibly because I've had samples from some of my favorite designers lying around my house all week. Sadly, they have to go back. But in their place, I'm thinking very seriously about some new little bauble for myself. This stunner of a statement necklace from DANNIJO is unbelievable. Cocktail dress? Sure. But just picture this with a grey tee and cutoff shorts. The design is exclusive to my friends at Charm & Chain, which makes me want it even more! I do love a little exclusivity.
And speaking of jewels, Lulu Frost's collection for J.Crew just debuted. Isn't it pretty?
It's possible I've been reading too much of The American Heiress (fantastic guilty summer read, by the way), as I'm clearly craving an awful lot of sparkle these days. Speaking of, have you seen all the gorgeous mirrored and sparkly shoes at Topshop right now? They remind me of a grown-up version of Dorothy's ruby slippers. I'm envisioning them with jewel-toned tights and a great 1940s-inspired dress…unbelievable!
I hope you have a wonderful weekend in store, friends – as for me, I have a huge pile of SEPTEMBER ISSUES staring me down. Best time of the year! I can't wait to curl up at Peets with my trusty cappuccino and dig in. What do you have planned?
---