i've been meaning to show you all this dress since i fell for it a month or so ago at anthropologie.  this might just be the most flattering, most versatile summer dress i've come across this season – though the photos on the website just don't do it justice.  well worth your $98 for the accessorizing options alone, but the fact that this manages to simultaneously enhance the decollette, hide tummy troubles, provide a miniscule waist (even if you don't normally have one) and be ultra-comfy makes this a definite must-do for summer.
if you stop by the store, they also have the dress in a stunning, universally-flattering shade of cobalt – my personal favorite.  but the gold and periwinkle are really lovely too.
sadly, i actually ended up returning mine…it's best on ladies 5'7″ or shorter, unless you either have a super-long torso or are riskier with your hemlines than i am.  but if the growth chart fits, you absolutely can't go wrong.
i loved it paired with that fab leafy necklace i showed you recently and some studded gladiators, but i was also planning to pair with…
a loose, unstructured vest (left open, please) and the biggest, baddest chain necklace i can find, and perhaps even…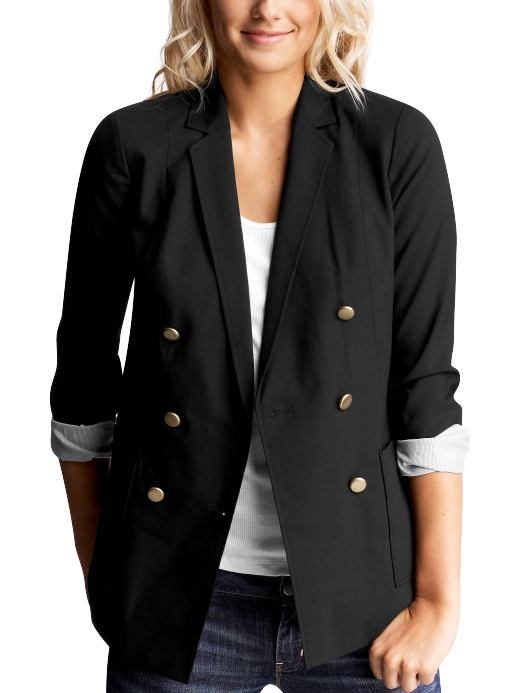 a boyfriend blazer and booties, come fall.  ooh, or a leather moto jacket (as long as the length worked…keep it at least a couple of inches below the waistband on this one!).
of course, most of these styling ideas will work with whatever your favorite summer dress is this year…after all, it's nearly time to start thinking about those summer-to-fall styling options.
---