well, dear readers, i'm leaving on a jet plane…off to quarrel with family, eat too much stuffing, and most likely have a nervous breakdown when i see the crowds at whole foods. ah, the holidays…
i'll be taking the rest of this week off, and that means you're on your own for black friday. something tells me the 600 emails you'll get from your favorite retailers will tide you over, but just in case, this is a pretty excellent roundup of what's planned for the big day. also, shopbop is having a spend/save event running friday through monday – the deal starts at $50 off $300, and goes up from there. use code GIFT4U to score the deal.
i'll be back for "cyber monday," which should be awesome this year, if my sources are correct. naturally, i'll keep you posted.
for now, i'll leave you with a few things i've been meaning to share, in the form of my mandatory packing list for this week:
i am oh-so-excited to brave the frozen tundra of my homeland this week, knowing i get to cozy up in the inhabit cardigan of my dreams. my love for the brand is well-documented, but this piece might get the coveted 'favorite of all time' title. you knew i was after a camel cardigan this fall, and this one is the winner. the color is really more caramel than camel, and has some amazing details – including two-tone detailing at the hem, rolled pockets, oversize cuffs, and just a generally toasty warm coziness i can't get enough of. most definitely a worthy splurge in my book ($495 – yes, i know…), though i'd keep an eye on their site for cyber monday (hint, hint!).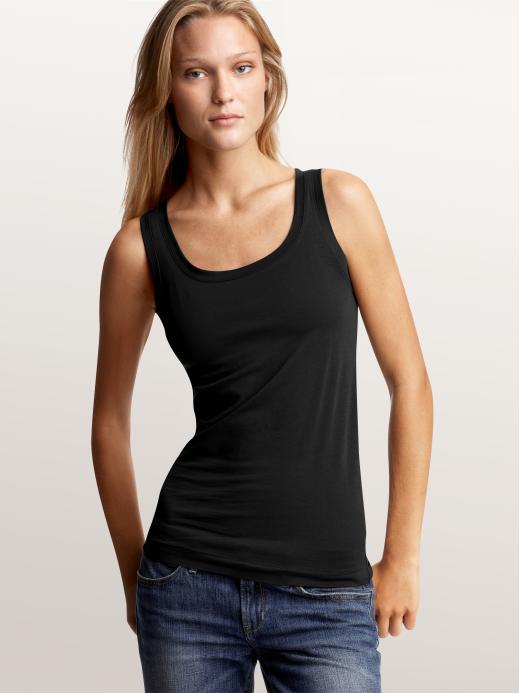 i've been sorely in need of new basic tanks for the longest time, and haven't been able to find something that was exactly what i wanted: a scoop neck that's more alluring than athletic, high arm holes to ensure no unnecessary exposure, and a length long enough to work for layering under sweaters. tall order, i know. so, when i found the pure body tank at the gap the other day, i bought every color in the store. the fabric is fabulous – close-fitting and soft, without being overly clingy. and the price is definitely right: $10 each if you buy two or more. which, trust me, you should.
my skin always misbehaves when i head home. it's so cold and dry there, i end up with scaly patches that are, well, unsightly at best. but my secret weapon this time around is foolproof. i've been besting clarins' new multi-active day moisturizers, and i am so very pleased! the day cream is actually thicker than my night cream, which does an amazing job of guarding against winter winds. plus, it's built for skin about my age (ahem), when wrinkle-reducing needs are just starting, but radiance is key. once i get home, i'll switch to the lighter version that contains spf, but while i'm gone, i'll rely on the heavy-duty version (adding my spf a la carte, of course – that's a must!) to get me through the week unscathed.
and, last but definitely not least, i need a completely engrossing book to let me escape from everyone when i just can't take another second of family time. i happen to have already finished this one, but philippa gregory's latest, the white queen, definitely fits the bill. gregory's books are my harry potter: guilty pleasures i thoroughly enjoy, and can't wait to buy when a new one hits the stands. the white queen is back up to her earlier standards (after a couple of recent disappointments), and it looks to be the start to a new series about the war of the roses. it's fantastic, and utterly guaranteed to whisk you away from even the loudest family fights.
and, with all of that, i'm packed and on my way – i'll see you monday. happy, happy thanksgiving, everyone…and may your pants still fit on friday!
---