Happy Friday, all! It's supposed to be sunny here in Portland this weekend, thank the good lord…we've earned it! So, let's get right to the point so that I can head off and meet a friend for brunch (ah, the perks of working from home).
I've been loving Rebecca Minkoff's new shoe collection…particularly these flats, which I very nearly bought last night. Should I have splurged?
And I'm pretty much completely in love with Kate Spade's enamel bracelets this season, made even better by the cheeky little sayings engraved inside. We've officially passed "want" and are dangerously close to "need."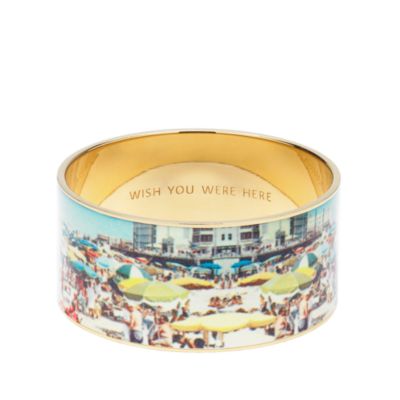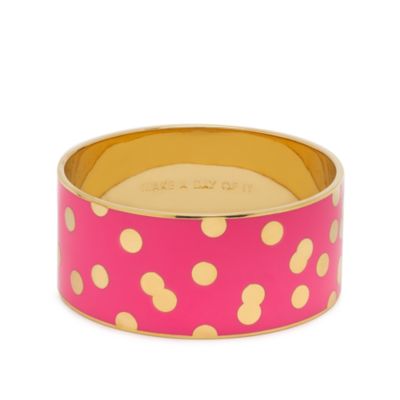 Trouser jeans are everywhere this time of year, but face it – it's going to be too hot very soon. When that day finally arrives, these chic inky linen trousers from Max Studio are going to be a stand-up stand-in. True, linen is awfully high-maintenance…but I think these might be just as pretty in their raw, wrinkled state as they are all pressed and perfect.  What do you think?
And last up, if you're in a do-gooder mood this weekend, stop by your local Kiehl's on Saturday. They're partnering with Share Our Strength, an organization dedicated to ending childhood hunger in America, for an event that benefits everyone. Just for stopping in the store, you'll get a 10-day sample of their Powerful Strength Line-Reducing Concentrate, and they'll donate $1.50 per person to Share Our Strength. Plus, a few of the stores are hosting bake sales. Cupcakes, no wrinkles, and you get to feel good about your day.
Have a wonderful weekend, everyone!
---