It's been too long since we had a little beauty tutorial at SMC, don't you agree? This edition came about as I was watching Awards Season this year, and was struck thoughout the season by the lovely makeup on Claire Danes, who just looked so fresh and beautiful. Her look was perfect for evening – light and classic – and it was such a refreshing change from the flood of red lips and smoky eyes!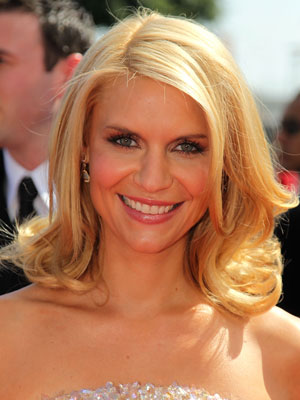 Stunning, right?
As if by magic, I was chatting with the lovely PR people at Laura Mercier not long after, and they mentioned that their new Global Artistry Director, Matin Maulawizada, was responsible for Claire's recent looks on the red carpet.  I instantly asked if he'd be willing to share a few tips for us, and they offered one better: an interview with the artist himself! Since he's the expert responsible for the gorgeous looks of Angelina Jolie, Gwyneth Paltrow, Liv Tyler, Maggie Gyllenhall, and a staggeringly long list of others (including, of course, Claire Danes), I couldn't possibly be expected to pass that up.
SMC: What are your favorite makeup looks for spring? Any new color palettes or techniques you're especially excited about?
MM: Color is big. Bright shadows and bright lips. Pinks, purples, fuchsia, coral…  A wash of beautiful color on the eye lids is the best way to brighten up a face if a girl is too shy to wear bright lips.
SMC: I hear from a lot of my readers that they use a light touch with makeup, because they aren't really sure how to step things up without going too far. Any tips on small steps women can take to amp up their daily look?
MM: A kohl liner in color like black gold or turquoise can amp up a day look into a smoldering sexy look in seconds.  Rim your eyes with pencil and see the transformation.
SMC: What product or tool do you think not enough women use?
MM: Camouflage the right way. They only use a concealer under their eyes and then try to hide everything with foundation, which can look pasty and lifeless. It's best to use foundation just to even out the skin tone, then camouflage the flaws only.
SMC: What's your favorite insider trick to use when you're doing makeup for a celebrity client?
MM: I use a lot of pencils and creams first and layer them with powders. For example, I smudge black pencil on the eye lids, then use a black or grey shadow.  Also, I always apply bright pink cheek color before translucent powder and powder blush. This way, the glow comes from within, and looks as if it belongs to their skin.
SMC: For a night out, I get a little tired of the same old smoky eye or bold red lip. Any fresh ideas for going glam in the evening?
MM: Yes! Use shimmery bronzes and golds on the eyes and lips, use bright cheeks (like I did for Claire Danes at the Emmys). I'm tired of smokey eyes or the pin-up girl red lip look too.
A huge thank you to Matin, and to the wonderful ladies at Laura Mercier for letting me chat up their expert!  I don't know about you, but I'm suddenly ready to do a little spring cleaning in my makeup drawer.

---